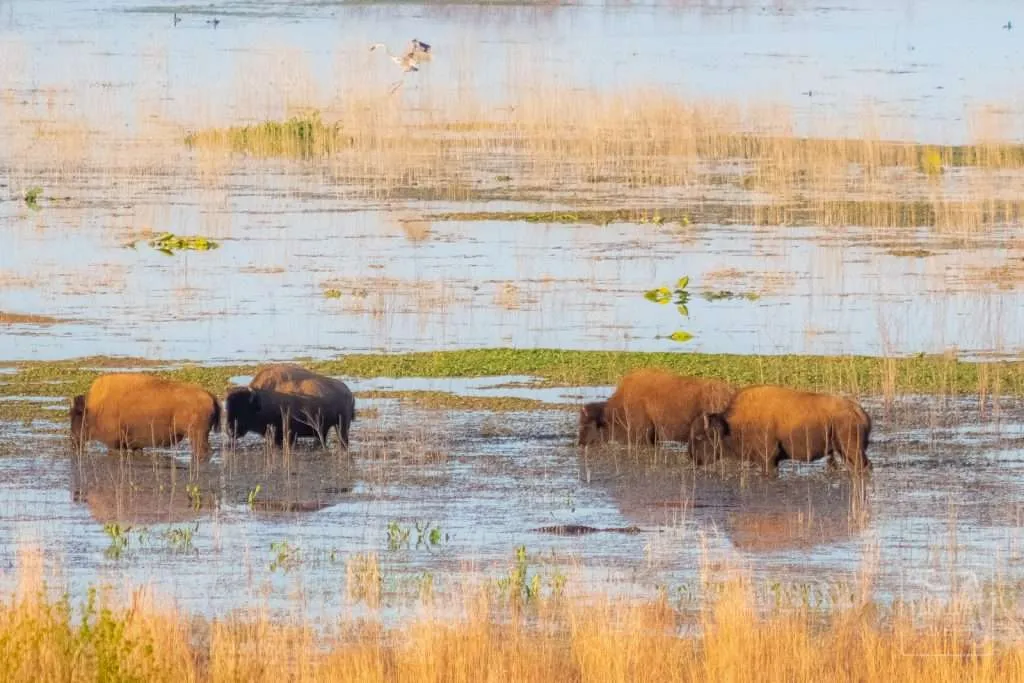 The typical picture of "buffalo" roaming the great North American plains understates just how far the bison ranged in their heyday. In the 18th century they could be found as far afield as Alaska, New York . . . and, yes, even Florida.
So when the Florida park service in 1975 reintroduced a small herd to Paynes Prairie State Park, just south of Gainesville, it was no gimmick. It was part of a plan to restore the the savanna to something like its appearance in the late 1700s. Today the 21,000-acre park is a Florida gem, with opportunities for hiking, birding, wildlife viewing, canoeing and more.
William Bartram described the "Alachua Savanna" in lush terms during his visit in the late 18th century: "It is encircled with high, sloping hills, covered with waving forests and a fragrant Orange grove, rising from a exuberantly fertile soil. The towering Magnolia grandiflora and transcendent Palm stand conspicuous among them. Herds of sprightly deer, squadrons of the beautiful fleet Siminole horse, flocks of turkeys, civilized communities of the sonorous watchful crane, mix together, appearing happy and contented in the enjoyment of peace."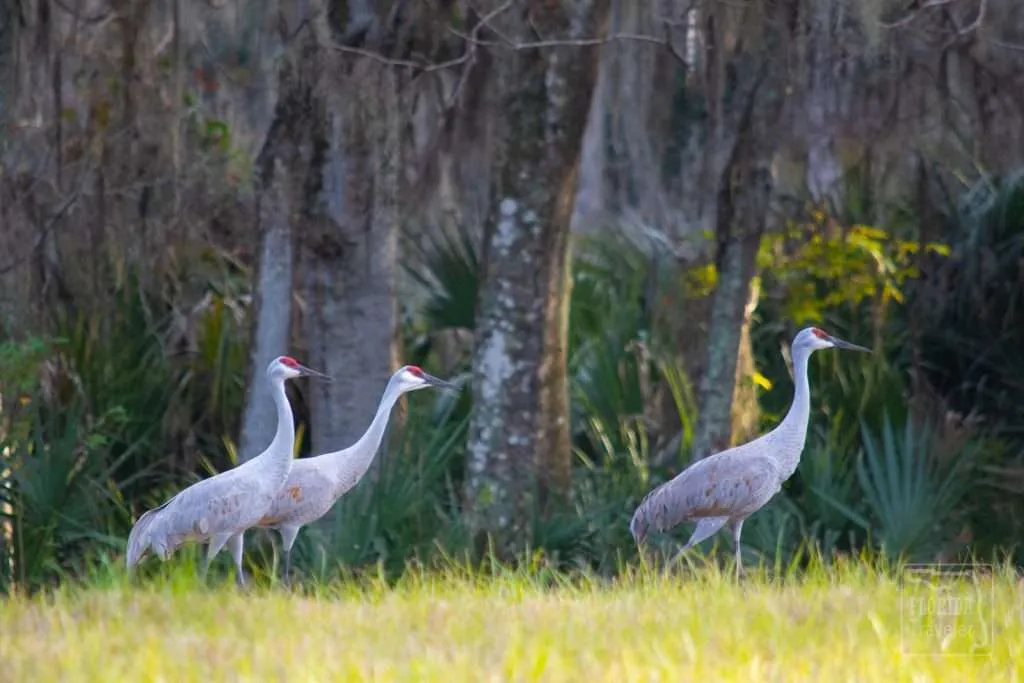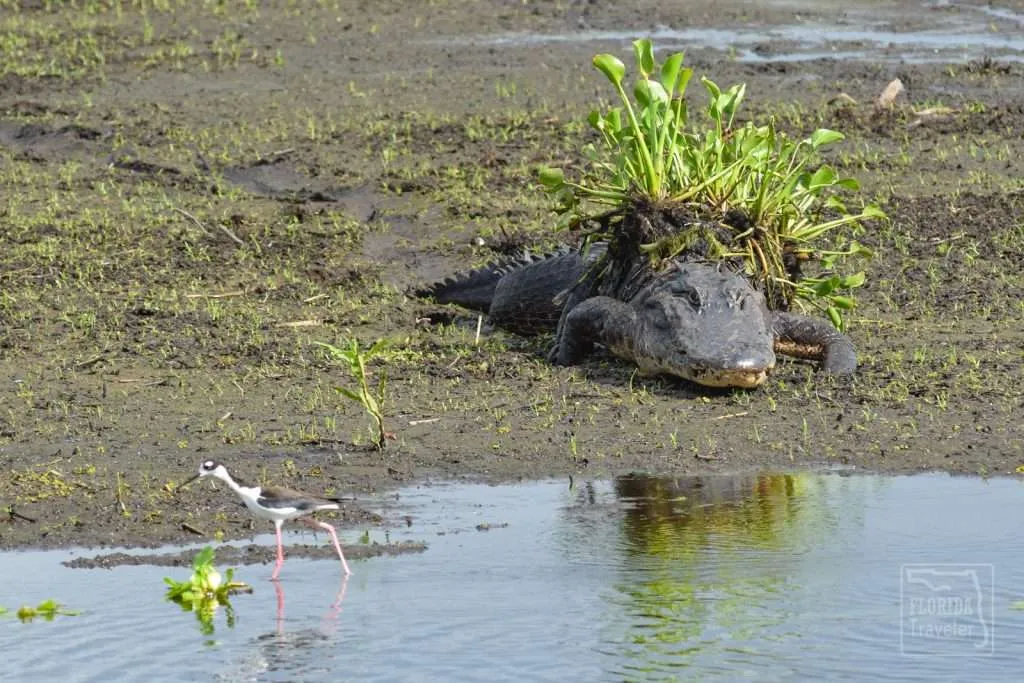 If You Go: Paynes Prairie is located just south of Gainesville, Florida and is bisected by I-75 and US 441. The park is open daily from 8 a.m. to sunset. For more information, call (352) 466-3397 or visit their website.