SILVER GLEN SPRINGS STATE PARK, FL — If you can manage to visit on a quiet day — and it is possible, but not on busy weekends or holidays — there are few better places to enjoy the unspoiled beauty of Ocala National Forest than Silver Glen Springs.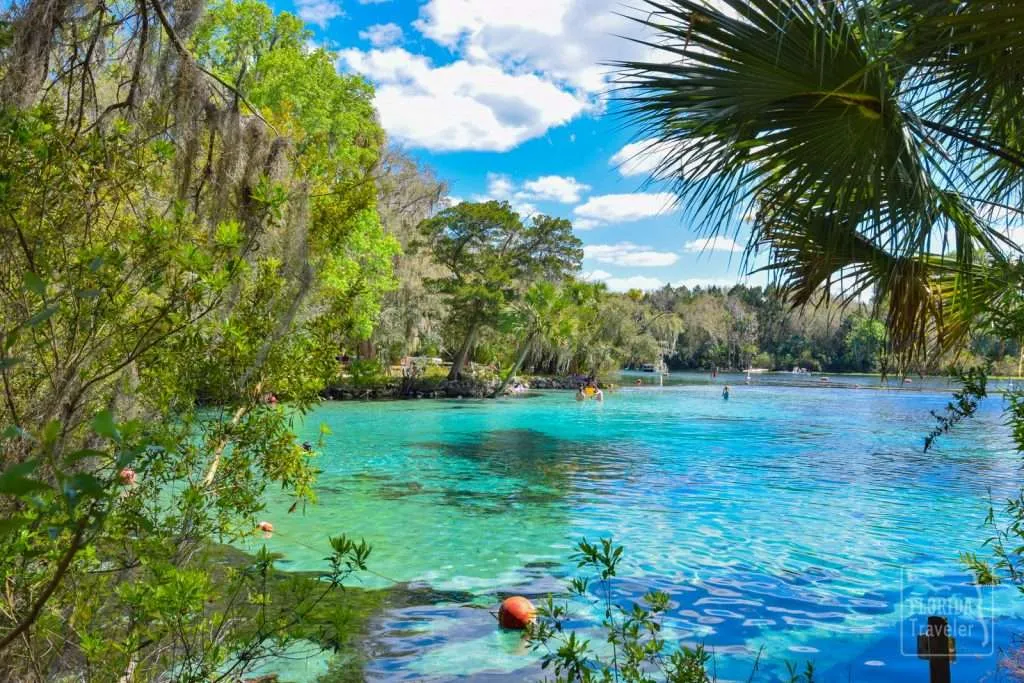 "People tend to think there isn't much to see in the winter time," said Jerry Clutts, back when he was Lake George District Ranger. "But there are quite a few fish seeking warm water, stripped bass even some saltwater species that come up from the St John's–some rays and some groupers." Bald eagles, as well as many other birds, are also seen at the park.
The site is surrounded by an Indian shell mound and has been a popular swimming hole for 10,000 years. "The whole area around the spring apparently at one time was a shell mound," Clutts said. "But a lot of it was been excavated years ago. [The shells were] taken and used for road surfacing. A lot of the area has been disturbed." The area is one of the most important archaeological sites in the Ocala National Forest.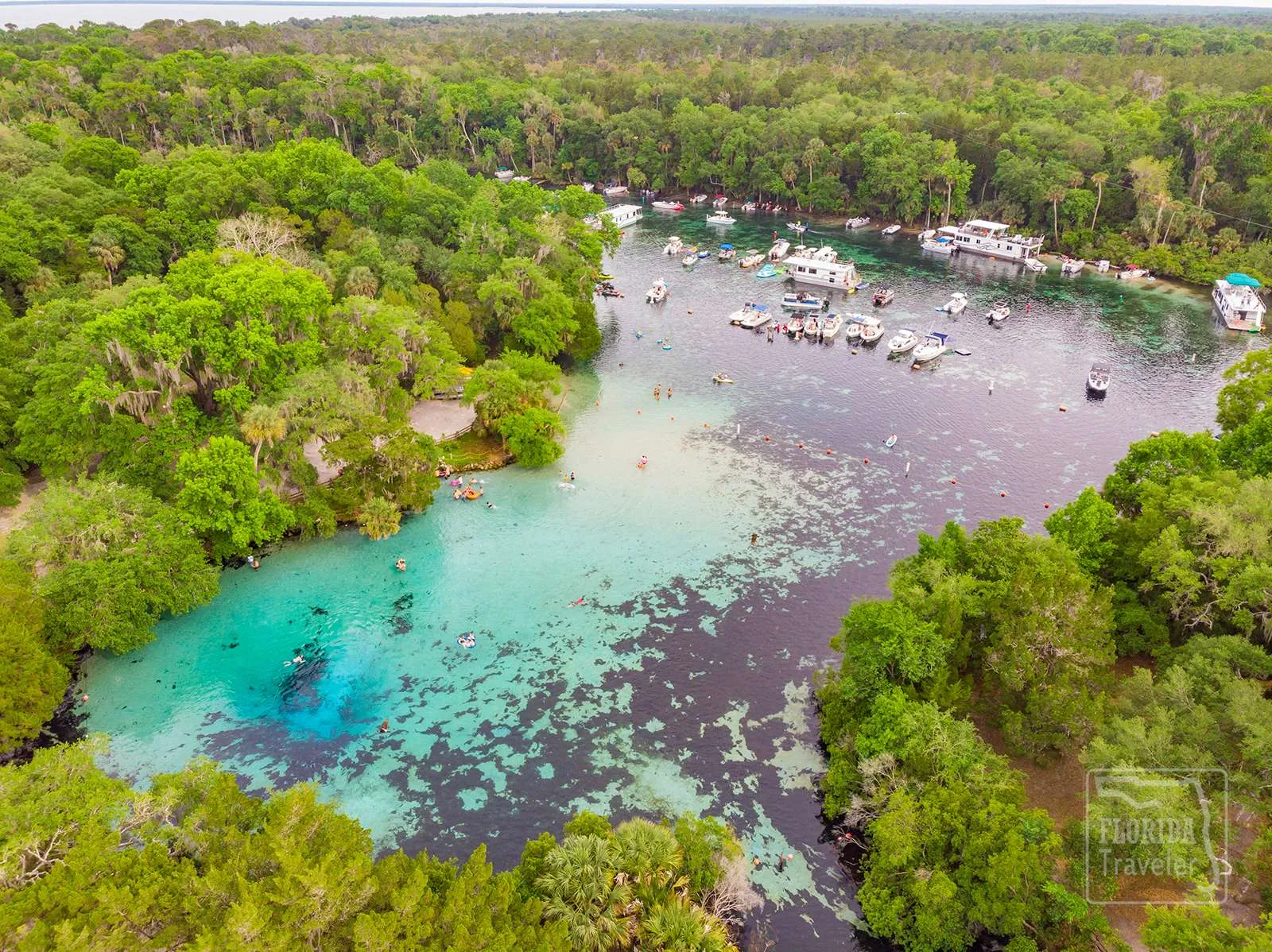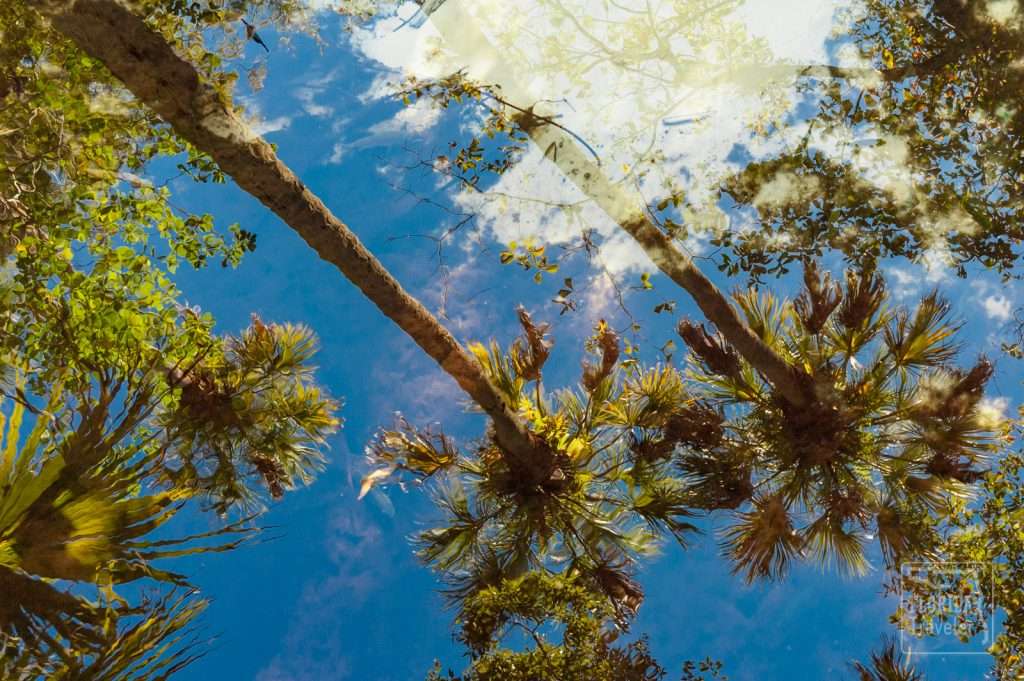 If quiet solitude isn't your aim, you'll have plenty of company on weekends and holidays. Boating traffic along the three-quarter-mile spring run might be the Ocala National Forest's equivalent of Daytona Break during spring break. If you like a crowd, you'll be in luck. If not, you'll want to wait for the mid-week or off season to enjoy the tranquility of this scenic gem.
Silver Glen Springs Info
Silver Glen Springs is located near Lake George on Highway 19, six miles north of SR 40 in Ocala National Forest. Activities include boating, fishing, picnicking, swimming and snorkeling. Camping is not permitted. (But read here for a list of Ocala National Forest Campgrounds.) The park is open daily 8 a.m. to 8 p.m. with canoe rentals available on site from $16 to $38 (full day). Free kayak launching. Day use fee is $5.50 per person. Snorkeling, but not SCUBA, is permitted.
A single annual pass ($60 per person) gets you into several Ocala National Forest recreation areas, including Juniper Springs, Salt Springs, Clearwater Lake, Wildcat Lake, Alexander Springs and Silver Glen Springs. For information, call 352-236-0288