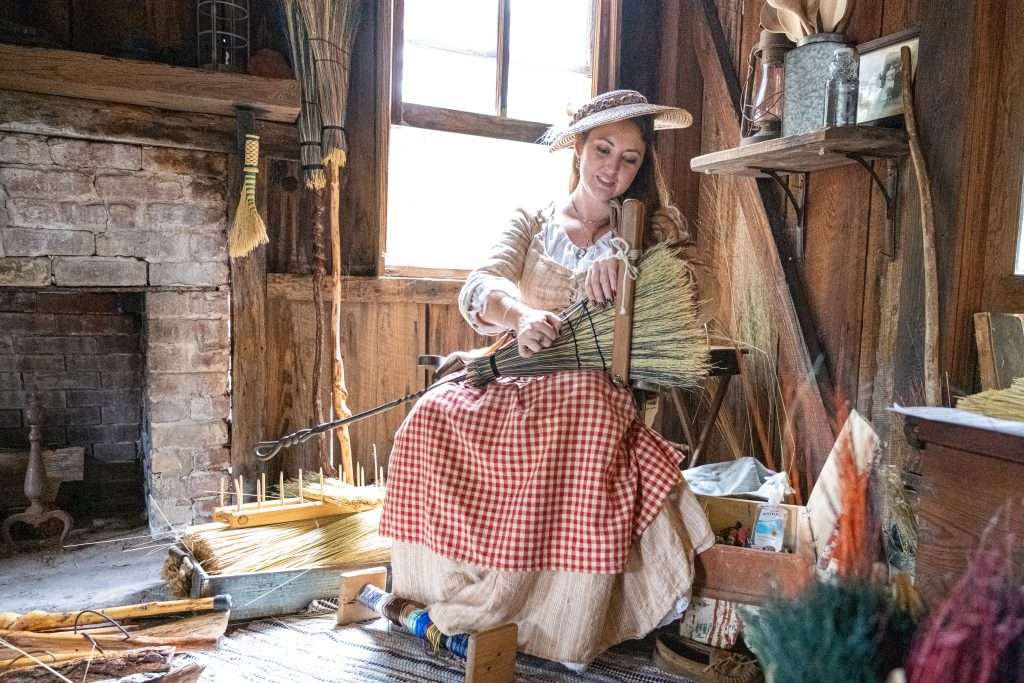 Central Florida's 19th-century history returns to Ocala each November at the Ocali Country Days festival, hosted by the Silver River Museum and Environmental Education Center.
"This is an 1800s-themed folk fair," said museum director Scott Mitchell. "What sets it apart is that a lot of folks are demonstrating old pioneer skills and crafts that have fallen by the wayside."
From 9 a.m. to 4 p.m. each day, festival visitors get to experience life as it was in 1800's Marion County through a wide variety of displays and activities. Historical re-enactors give guests a taste of life on a farmstead from the area, and traditional craft demonstrations will showcase blacksmithing, sugarcane syrup making, woodworking, quilting and spinning, among other period pursuits. (Click for more on Silver Springs History.)
The event will also feature storytellers, folk art, old-time music, food and hard-to-find books from Pineapple Press and University Press of Florida. Guests will have the chance to tour a Civil War encampment, ride a jeep tram through the Silver River State Park and learn about Native American culture from members of the Seminole Tribe of Florida.
Entertainment will include live bluegrass and blues from the Pasture Prime Bluegrass Band as well as old-time blues players Ben and Jon Prestage.
The Silver River Museum and Environmental Education Center is part of the Marion County Public School System and includes a variety of displays and hands-on learning opportunities. The museum is found inside Silver River State Park near Silver Springs. Festival guests should enter the park from Baseline Road (County Road 35), which lies one mile south of State Road 40.
The 2019 event will include a special collection of antique firearms that were used for hunting and protection from the 1500s through the early 20th century.
"The earliest piece is a rare French Wheellock from the 1500s," Mitchell said. In addition, there will be flintlocks, percussion muskets, and black powder rifles and shotguns. "These firearms were used by people eeking out a living in the wilds of Florida. People needed to protect livestock from wolves. They were used for hunting, protection and in conflicts such as the Seminole Wars and Civil War. They were an important part of the process that led to the Florida we know now."
Ocali Country Days Information
WHEN: Saturday and Sunday, November 12 – 13
WHERE: The Silver River Museum is located within the Silver River State Park near Silver Springs. Enter the park from Baseline Road (CR 35) one-mile south SR 40.
ADMISSION: Festival admission is $8 per person with children five and under admitted free. State Park admission and parking are free during the event. All proceeds from the festival benefit the Silver River Museum's educational programs.
INFORMATION: More information about the event is available by calling 352-236-5401 or visiting www.SilverRiverMuseum.com.