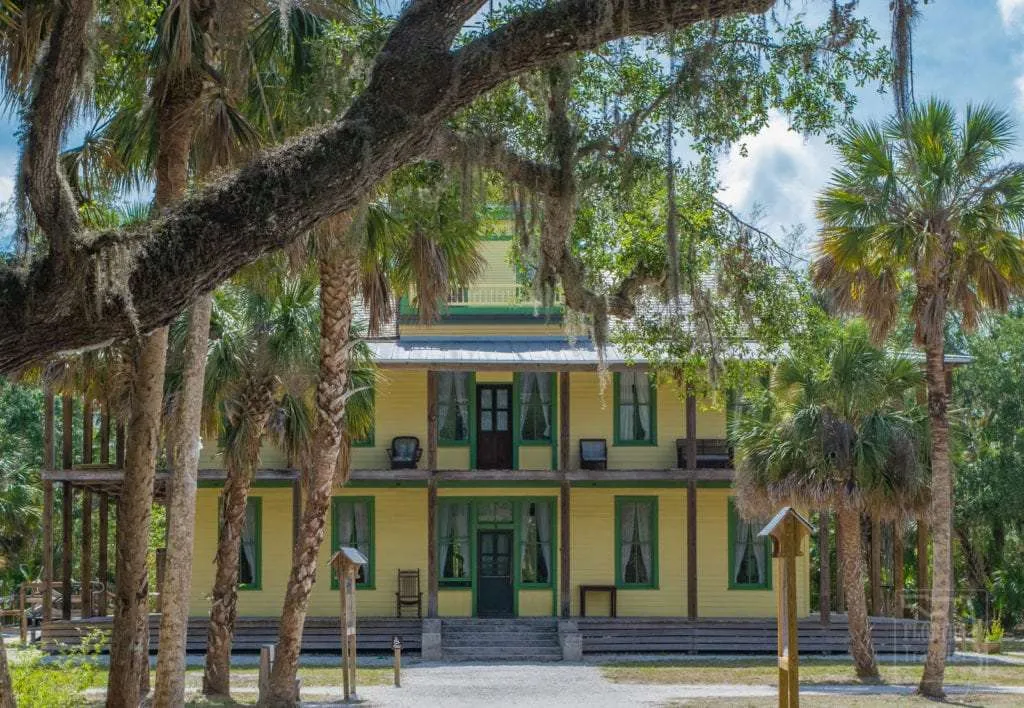 KORESHAN STATE PARK, FL — If the dream of Dr. Cyrus Teed had come true, the capital of the world would be located just south of Fort Myers, Florida.  More than a century later, the fascinating remains of Teed's failed utopia are preserved at the Koreshan State Historic Site — perhaps Florida's most unusual ghost town.
The story began in 1869 when Teed, a 30-year-old Chicago physician, had a revelation that he was the Messiah. He changed his name to Koresh (the Hebrew form of 'Cyrus'), and in 1894 he  lead his wealthy followers into the muggy wilderness of Estero, where they founded a commune called the Koreshan Unity.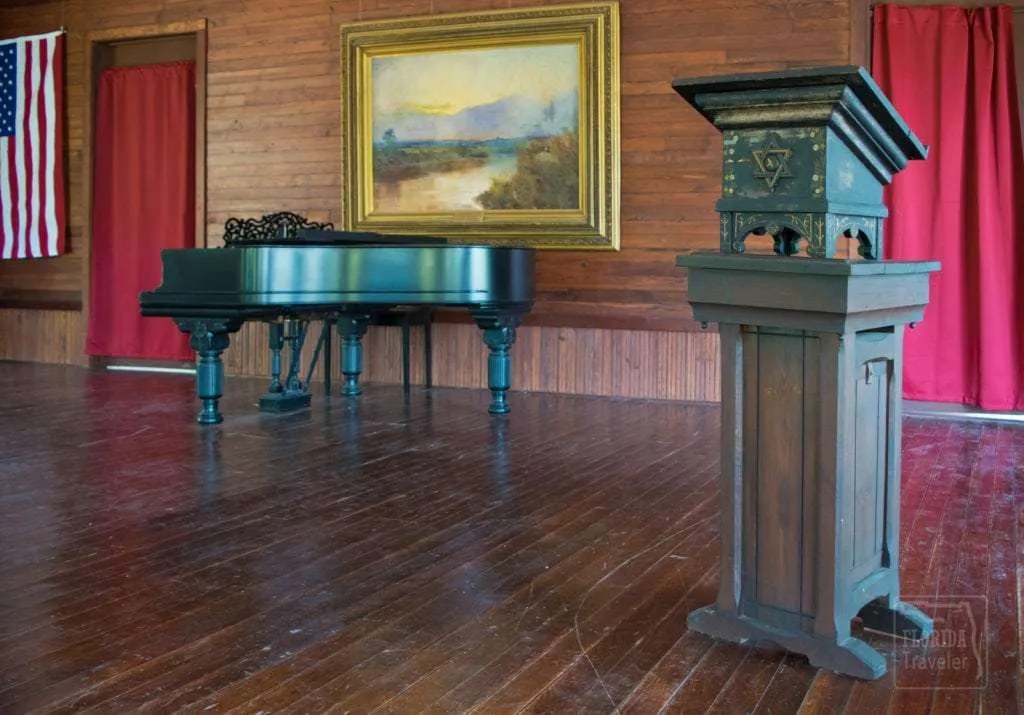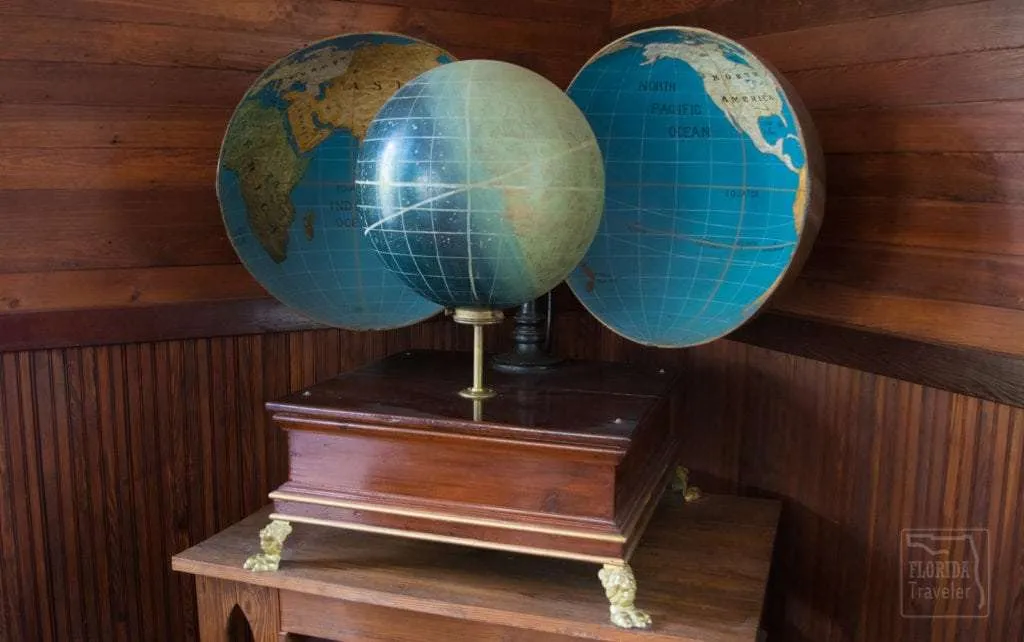 In 1898, Teed conducted an experiment on Naples Beach that showed the horizon curved up eight inches every mile, thus "proving" that the horizon was concave, not convex. The rectilineater he used for the experiment can be seen in the Art Hall, along with a hollow globe.
"Supposedly, Hitler was also intrigued by this thought," Perry said. "He thought if he built a powerful enough telescope he could see FDR over in the White House and watch what he was doing there."
"He thought the act of celibacy would create immortality," Perry said. "Of course, it shot holes in that theory when he died," Perry said.
Teed died three days before Christmas in 1908. His followers propped him up in a tin bath on the Art Hall stage, assuming he would resurrect himself after the customary three days and nights. Several days after Christmas, the Koreshans still remained hopeful.
"Finally, the county health inspector said they had to do something," Perry said. So the Koreshans placed Teed's body in a mausoleum by the beach. "They still thought he'd come back–he was just being stubborn," Perry said. "They kept a 24 hour vigil at the mausoleum so somebody would be there to greet him." The Koreshans didn't abandon hope of their leader's return until 13 years later, when Cyrus Teed's body was washed out to sea by a hurricane.
[FBLikeBox]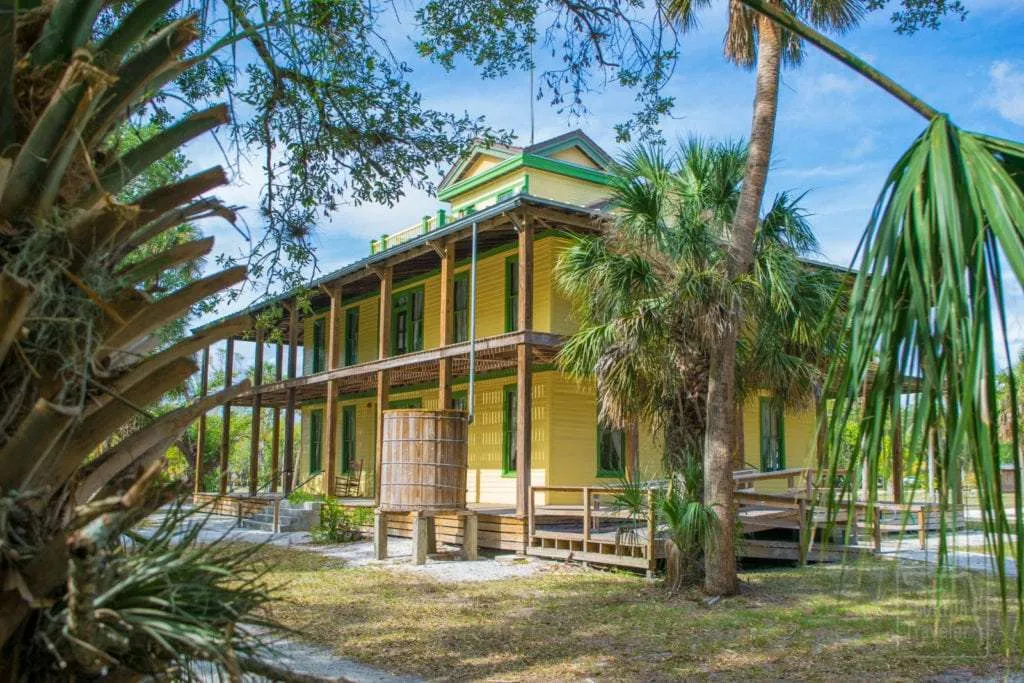 Koreshan State Park Info:
Koreshan State Historic Site is located at 3800 Corkscrew Road Estero, Florida 33928. Phone: 239-992-0311.
Driving Directions: I-75 Exit 123 Corkscrew Road, head west 2 miles, cross U.S. 41 and continue on Corkscrew Road approximately 1000 yards to entrance of park. If traveling U.S. 41 (Tamiami Trail) Koreshan is located at the intersection of U.S. 41 and Corkscrew Road at Estero.
Admission: $5.00 for up to 8 people per car. $4.00 single occupant. Camping: All Year: $26.00 per night plus tax Guided Tours: Adult $2.00 – Children $1.00 Boat Ramp: $4 plus entrance fee Canoe Rental: $7 per hour, $5 each additional hour.
Is Koreshan State Park haunted? Find out for yourself. The park hosts Ghost Walks twice a year. For more information, see the links below: