Note: The Fort Gates Ferry is not currently in service.
WELAKA, Florida — Sometimes it's worth taking the long way home just to enjoy an interesting shortcut. True, in that rare instance when you need to make the drive from Salt Springs to Welaka, the Fort Gates Ferry will save you about forty miles and a pointless journey up through Palatka and back. But that's merely practical. What's fun and impractical is driving miles out of the way to float your car across the top of Lake George at the St. John's River.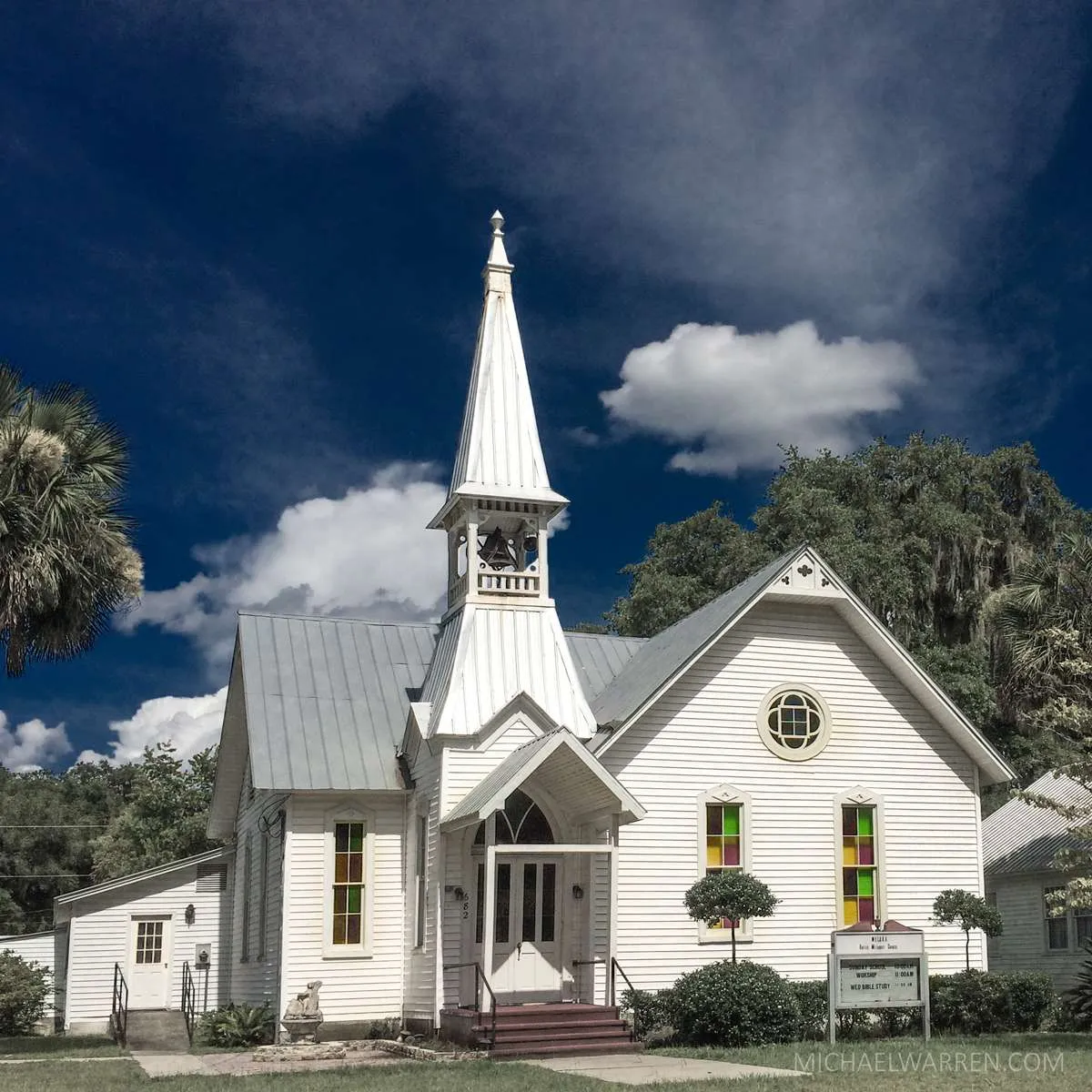 [Links]
Fort Gates Ferry Info:
Operates 7 a.m. to 5:30 p.m. daily except Tuesdays. But expect to wait a while for service, even during normal operating hours. We waited nearly an hour, honking regularly, until the proprietor even acknowledged our presence.
The ferry can hold two cars and the cost is $10 per car, each way. The trip is about a mile and takes 10 minutes.
For info, contact the Gateway Fish Camp, 229 Fort Gates Ferry Road, Crescent City, FL 32112. Phone: (386) 467-2411.
Unless otherwise attributed, photos are copyrighted by Michael Warren. All rights reserved.