Florida is the flattest state in the nation, with its highest point only 345 feet above sea level. But it does have it's own mountain range (sort of), and even a handful of waterfalls and whitewater rapids.
Here are some of our favorites:
1. Falling Waters State Park
Florida's premier waterfall is a natural wonder. So how does a 70-foot waterfall figure into a landscape that is mostly flat as a pancake? It's simple. Falling Waters is a waterfall that pours from a creek into a gigantic, 100-foot-deep sinkhole.
This geological oddity is located in the Florida Panhandle, three miles south of Chipley. It's one every Florida Traveler should check off their list, but call ahead because the waterfall slows to a trickle during times of little rain.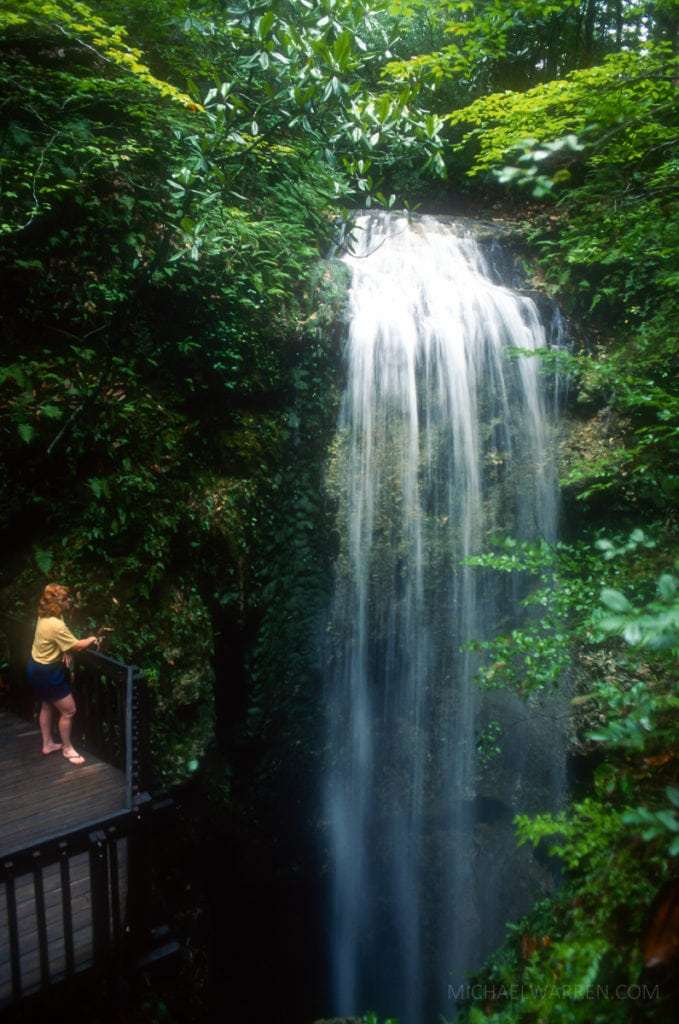 2. Rainbow River State Park
Rainbow River State Park in Dunnellon is famous for its crystal water, and it's an outstanding kayaking and tubing destination. The park also boasts of three scenic waterfalls that were constructed when the park was a privately owned tourist attraction.
Perhaps in another state man-made waterfalls wouldn't make the cut. But in Florida, they'll have to do. And besides, they are delightful.
3. Falling Creek Falls
For simple natural beauty, Falling Creek Falls north of Lake City is about as good as it gets in Florida. A small boardwalk on County Road 131 (just north of the 441/I-10 interchange) takes you to an impressive 10-foot waterfall. The waterfall has only been open to the public since 2001.
Come after significant rain and you'll be treated to the roar of the falls as you approach. This is one you don't want to miss.
4. Big Shoals State Park
Florida is not known for its whitewater, but when conditions are just right (meaning the Suwanee River is exactly 59 to 61 feet above mean sea level) the section of the river at Big Shoals is transformed into a respectable Class III Whitewater rapids. Outstanding hiking opportunities can be enjoyed along the 80-foot limestone bluffs above the river.
Big Shoals State Park is located along the Suwanee River north of Lake City, Florida.
5. Steinhatchee Falls
Steinhatchee Falls in Taylor County is a nice place for a picnic when you happen to be driving Highway 51 to the fishing village of Steinhatchee. In the right conditions, you'll be treated to a natural bridge across a wide stretch of the river and a 3-foot waterfall. If the water level is a bit higher, you'll be out of luck.
6. Hillsborough River State Park
Under the shade of palms and cypress, this lovely spot on the Hillsborough River is one of Florida's scenic gems. Located along a short walkway that is easily accessible, this spot is a rare treat where you can enjoy the sounds of roaring rapids.
The rest of the state park is worth exploring, but the rapids alone are worth the modest price of admission.