In the mood for the finest Florida Kitsch? Then it's time to pay a visit to the Shell Factory. The Shell Factory & Nature Park, which bills itself as the largest shell shop in the world, is a vast roadside menagerie of shells, shellacked gator heads and tacky gifts.
But wait, there's more!
The Shell Factory, located on Highway 41 on North Fort Myers, boasts of enough activities to keep a wagon-load of kids occupied for the better part of a day. There's bumper boats, a petting zoo, a zip-line, botanical garden, dinosaur exhibit and gemstone mining. And no one needs to run out of energy with homemade fudge and restaurant on the premises.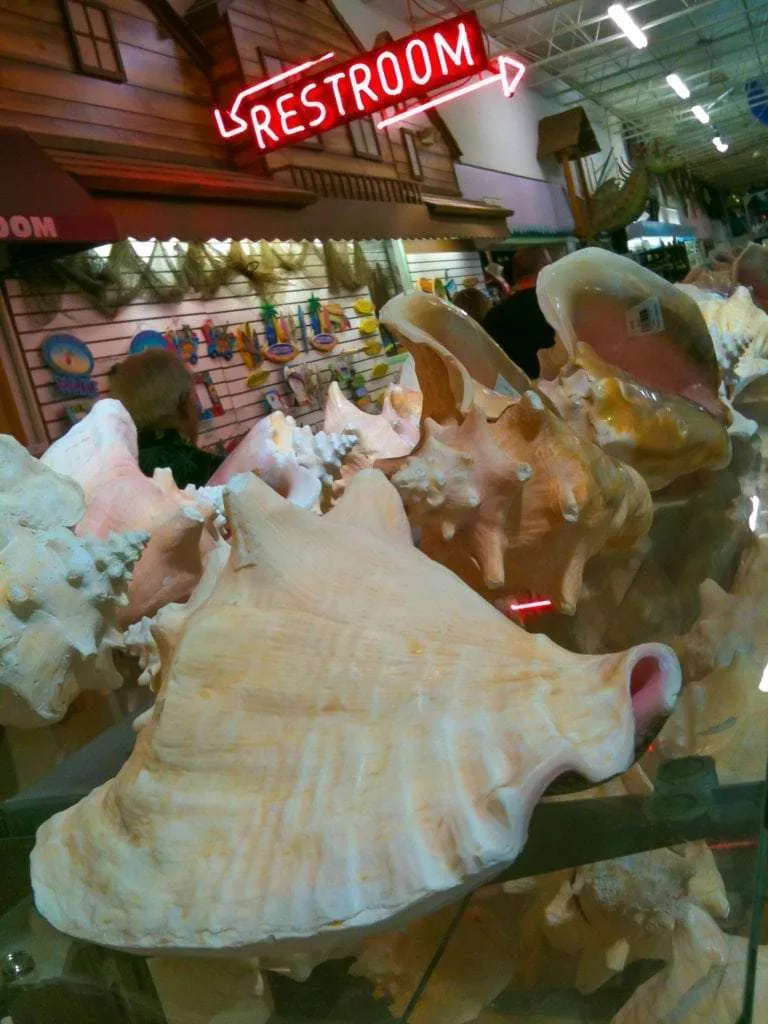 Shell Factory Information:
Located at 16554 North Cleveland Ave. (US41) in North Fort Myers. PHone (239) 995-2141. There's a fee to enter the Nature Park.
The store is open daily from 9:30 a.m. to 6 p.m., while the nature park and fun park are open from 10 a.m. to 5 p.m., weather permitting.
Captain Fishbones restaurant is open weekdays from 11 a.m to 8 p.m. It closes at 9 p.m. on Friday, and 7 p.m. on Sunday.
And if that weren't enough, a flea market and farmers market is hosted Tuesday, Thursday and Saturday from 7 a.m. to 1 p.m.
More online at https://www.shellfactory.com