MIAMI, FL — There's no actual proof that space aliens provided the technology. But extraterrestrial assistance is still a popular explanation for the odd artifacts and amazing feats of engineering at the Coral Castle, located just south of Miami in Homestead.
What makes the Coral Castle a Florida Traveler favorite is an oddball mix of engineering derring-do, romantic obsession, and just a little hint of creepiness. It was enough to inspire Billy Idol to produce the 1987 song and music video "Sweet Sixteeen." (Scroll down to see the video.)
Here are 9 fascinating facts about the Coral Castle that make it a Florida Traveler favorite:
#9 – Edward Leedskalnin built the Coral Castle single-handedly over a period of 28 years. Though he was a mere five feet tall and 100 pounds, he erected the castle with stone blocks weighing up to 27 tons. Working at night, and in secret, many wild theories developed about how the castle was 'really' built.
#8 – Masonic Mysteries. The castle interior is furnished with an astonishing array of stone objects. There's a working sundial, masonic and astrological symbols, a barbecue and water well, a telescope and more. There are also 25 rocking chairs, a bathtub, beds and a throne.
#7 – A monument to lost love, Edward's 'Sweet Sixteen,' the castle includes this heart-shaped table as well toys and chairs for children. He was never married and had no children.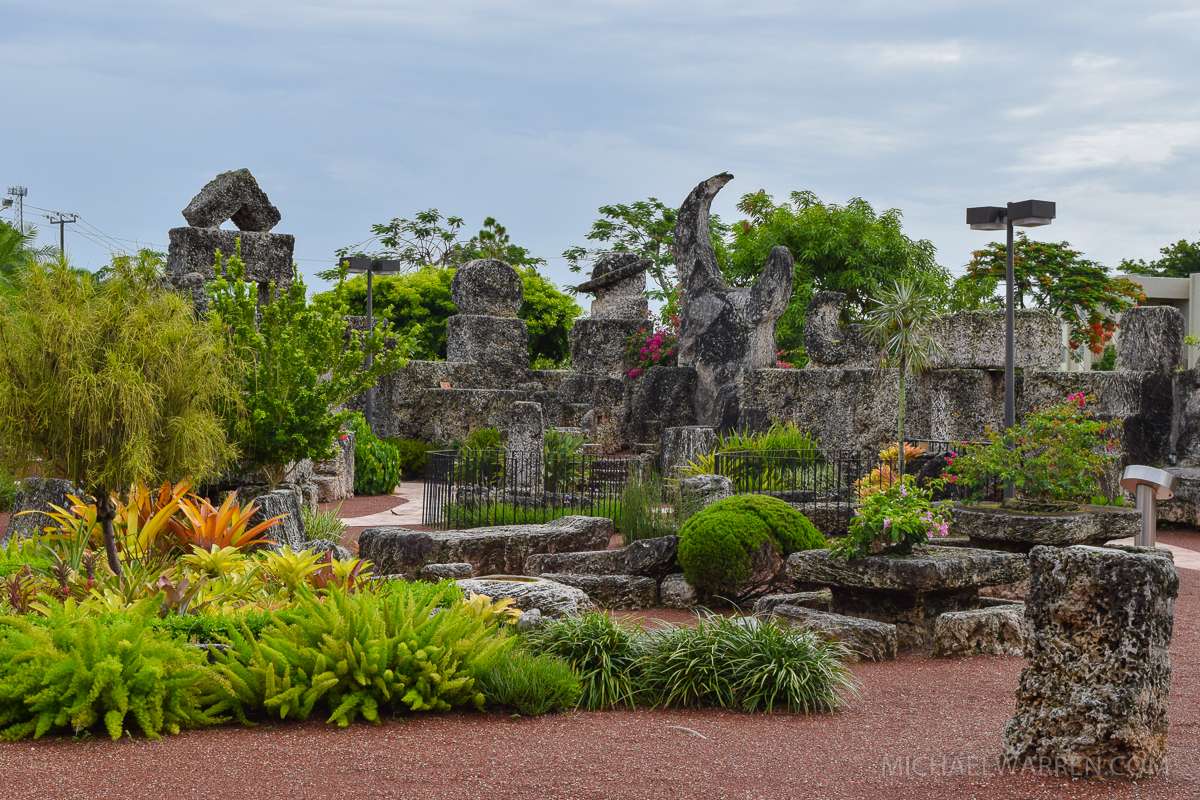 #6 – A Starring Role. The mysterious Coral Castle has been featured on the television series 'In Search of…' with Leonard Nimoy as well as the 1958 film 'Wild Women of Wongo.'
#5 – Reverse Magnetism? Edward built the castle single-handedly and in secret, using handmade tools. But the feat was too much for many people to believe. In addition to speculation about extraterrestrials, some speculated he employed "reverse magnetism" or other supernatural means to get the job done.
#4 – Florida-Shaped Table. This massive stone table was built in the shape of the state of Florida. Ed's castle was originally erected in Florida City on the edge of the Everglades. But after 1936 he spend the next three years moving the castle 10 miles north to Leisure City where there was more tourist traffic. He also increased the price of admission from 10 to 25 cents.
#3 – This 8-ton revolving gate is balanced so delicately a child can open it with just a gentle touch. When it stopped working in 1986 engineers discovered a metal shaft and truck bearing that enabled it to rotate smoothly.
#2 – It's not really coral. The thousand tons of blocks that make up the castle were quarried on the site. But they aren't made of coral. They're actually a form of sedimentary rock called oolitic limestone, which does sometimes contain bits of fossilized shells and coral.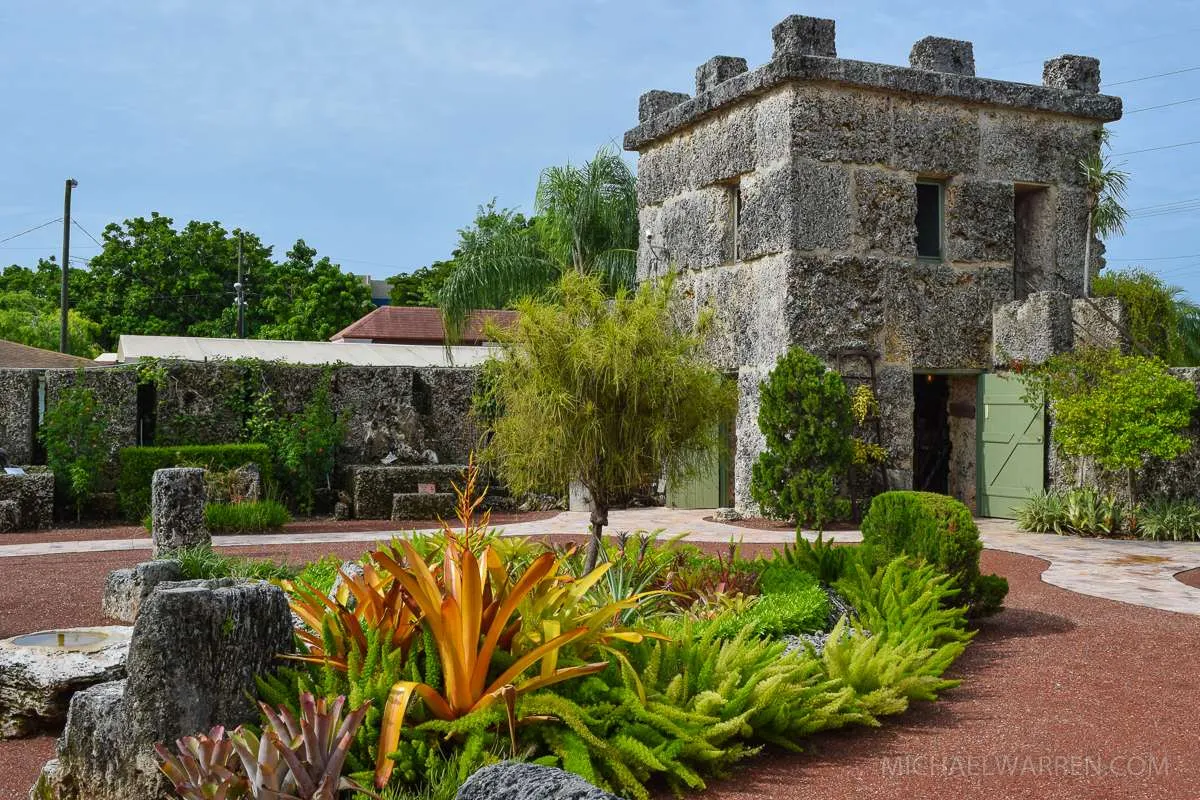 #1 – The two-story tower is the only part of the castle with a roof. Made of 8-foot tall blocks, it served as Edward's living quarters and tool shed.
Bonus – The Billy Idol Connection!
Edward Leedskalnin, the diminutive consumptive architect of the castle, fled his native Latvia after he was jilted by his 16-year-old bride. He arrived in Florida in 1918 and soon afterward set upon a mad, lifelong quest to build a monument to his lost love. Here's Billy Idol's tribute to Ed's lost love: